10 Bible Verses Every Small Business Owner Needs
As a Christian and a family focused builder, I believe that faith is a key ingredient in small business success. In this current economy, the people of God must remember that if you honor God through your business he will direct your path. Use these bible verses in the good and tough times in your small business.
1. "Trust in the Lord with all your heart. Lean not on your own understanding, in all your ways acknowledge him, and he will direct your path."
Proverbs 3:5-6
(NIV)
Learn something every day. If you only lean on your own knowledge in your business, you will not be able to grow. You must grow yourself to grow your business
2. "Behold, I am doing something new! It's already happening; don't you recognize it? I will clear a way in the desert. I will make rivers on dry land." Isaiah 43:19 (
GOD'S WORD® Translation
)
Sometimes your business will need to move as the market pulls you in a different direction. You might need to reinvent your business, and you should not be afraid. God's always got your back.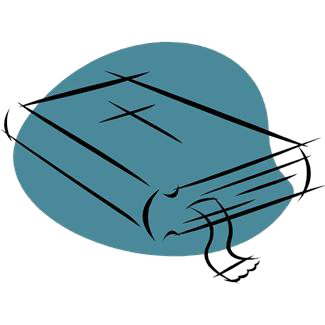 3."Do not be anxious about anything, but in everything, by prayer and petition, with thanksgiving, present your requests to God."
Philippians 4:6
(NIV)
One of the most important things you can do for your business is to pray every day.
4. "Faith without works is dead." James 2:26 (KJV) You can't just pray for success. Develop a plan and work your plan. If you can do something about your situation, then do it. Stop making excuses, stop procrastinating, and do it!
5. "Have I not commanded you? Be strong and courageous. Do not be terrified; do not be discouraged, for the LORD your God will be with you wherever you go." Joshua 1:9 (NIV) There will be contracts that you really need that you will not win. There will be days when you drop the ball on your customer service, but you can not let that define you or your business. You will get another opportunity and even if you don't, God is with you always.
6. "As I think in my heart, so am I." Proverbs 23:7 (NKJV)
Your thoughts can be your number #1 asset or your biggest liability. When you are alone in your office or back bedroom, your thoughts can easily turn on you. Your ability to stay positive, learn from all experiences and shake off mistakes quickly will be a big asset to you and your business.
7. "God has not given me a spirit of fear, but of power, love and sound mind." 2 Timothy 1:7 (NKJV)
Making decisions in your small business based on fear is never helpful. For that matter making decisions in anger is not good either. Try hard not to be reactionary with clients, vendors or employees. Use factual information and up-to date financials to make sound business decisions.
8. "But these things I plan won't happen right away. Slowly, steadily, surely, the time approaches when the vision will be fulfilled. If it seems slow, do not despair, for these things will surely come to pass. Just be patient! They will not be overdue a single day." Habakkuk 2:3 (TLB) You need to understand that God's time is not your time. There may come a time in your business when you just know you have a contract, one that you really need and things fall through. Those are the times when you need to trust in the Lord the most. When we accept God's timing, we can learn to live in hope and enjoy our lives while God is working on our problems.
9. "Happy is the man who finds wisdom, and the man who gains understanding;" Proverbs 3:13 (NIV) You need to be a life long learner in order to be successful in business. You should constantly seek to improve yourself and increase your knowledge about the business of running a business.
10. "I have told you these things, so that in me you may have peace. In this world you will have trouble. But take heart! I have overcome the world." John 16:33 (NIV)
Peace only comes through our Lord and Saviour.
Remember, whether you are religious or not you can always pray about your business.